[ad_1]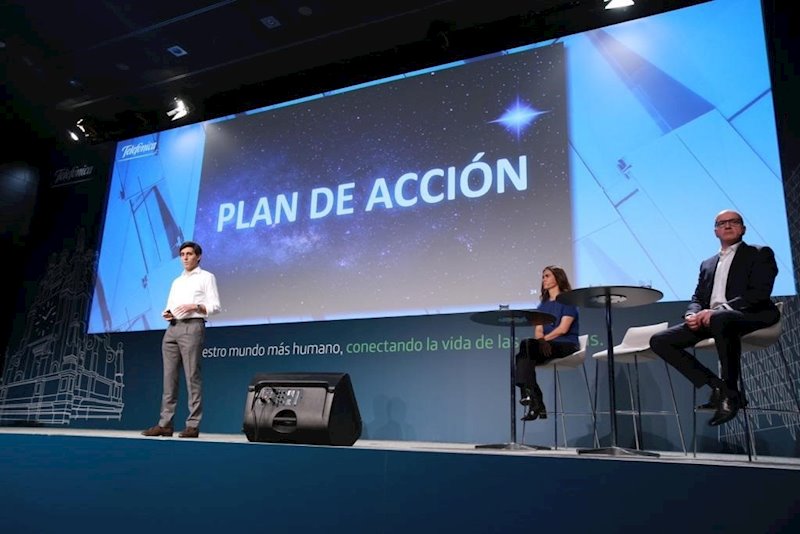 Telefonica accelerates its strategy of selling telecommunications towers in the final stretch of the year. The operator has informed the National Stock Market Commission (CNMV) that you have agreed with Phoenix Tower International (participated by Blackstone and John Hancock) the sale of 2,029 mobile telecommunications towers of Telefónica Ecuador and Telefónica Colombia for an approximate total amount of 290 million euros.
Divestment, broken down, involves placing 1,408 towers of Telefónica Ecuador, for 202 million euros; Y 621 towers of Telefónica Colombia for 87 million euros.
"This operation is part of the company's plans to accelerate the monetization of its extensive portfolio of mobile telecommunications towers, as announced on September 10, "explains the company chaired by José María Álvarez-Pallete. In addition, it indicates that it is "part of its strategy to bring out the value of the group's infrastructures focused on creating value for the shareholder by improving the return on the capital employed."
MORE OPERATIONS IN THE FUTURE
And it is not necessary to discard, on the contrary, more operations that go in this same line. Even more so when the telephone opened the opening just a month ago to take steps back in capital and seek partners from its operations in Latin America (except Brazil) and divestments in its division Telefónica Infra. "These plans allow the company to maintain maximum operational flexibility, while different monetization options are still analyzed"the company remembers this Monday through a statement.
The Madrid multinational also recalls that during 2019 "it has sold more than 6,000 sites (of which approximately 3,000 to Telxius) at an average implied multiple of 18x OIBDA ". Telxius is controlled by 60% by Telefónica through the joint venture that it maintains with Amancio Ortega, the founder of Inditex.
"After these operations, Telefónica owns, directly or through different subsidiaries, some 66,000 locations," recalls the teleco. Of them, some 20,000 are owned by Telxius and the remaining 46,000 are owned by other subsidiaries of the Telefónica group. "More than 60% of these locations are located in the four key markets where the company operates (Spain, Brazil, United Kingdom and Germany)", referring to the four pillars of its future strategy.
. (tagsToTranslate) Telefónica (t) sells (t) 2,029 (t) towers (t) Ecuador (t) Colombia (t) Phoenix (t) Tower (t) millions (t) Category: All (t) Category: Company News (t) Category: Pulses (t) Category: Sectorial: Communications

[ad_2]