[ad_1]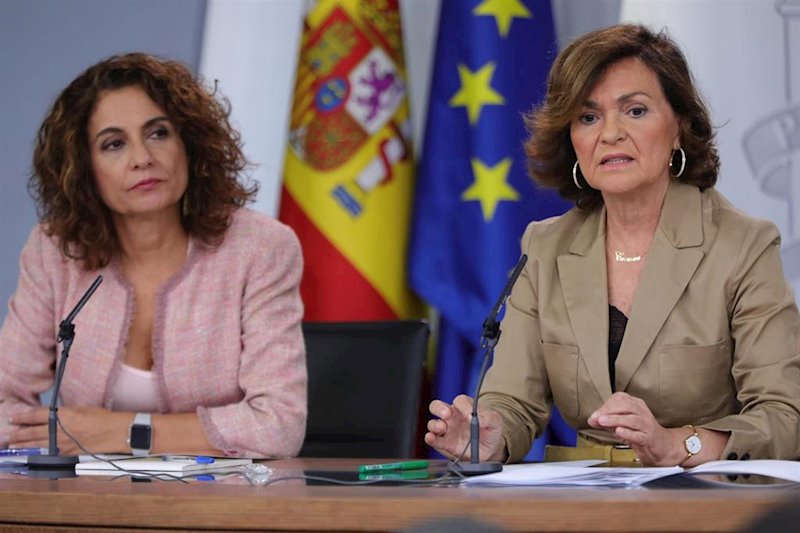 The next president of the Government, Pedro Sanchez, is shaping its Executive. In addition to the entry of Unidos Podemos and the continuity of several of its ministers, some changes stand out, such as the appointment of Pablo Iglesias as second vice president, the spokesperson for Maria Jesus Montero, or the commission of relations with Catalonia to Carmen Calvo.
Everything seems to indicate that Sanchez will be in charge of the broadest government in history given the large number of ministries granted, which would happen to 20 of the current 17. The continuity of José Luis Ábalos in charge of Development, María Jesús Montero in the Treasury, Fernando Grande Marlaska in the Interior, and Teresa Ribera in Ecological Transition is taken for granted.
The Executive will have 20 ministries from the current 17
As for the vice presidencies, there will be three: the first would be kept by Carmen Calvo, the second would be passed to Iglesias, and the third will be assumed by the Minister of Economy, Nadia Calviño.
In addition, Calvo would become responsible for Territorial Administration, which has no one in front since Meritxell Batet became president of Congress. This would mean having a hand in everything that has to do with relations with Catalonia, leaving in turn the Ministry of Equality, which will be the owner Irene Montero. For its part, Alberto Garzón He would also have a ministry in his charge.
Isabel Celaá would be succeeded in the position of government spokesman the current Minister of Finance, who points as a favorite.
Meanwhile, ERC decides on Thursday if it validates the agreement with the PSOE to allow the investiture of Sánchez. This, before the Federal Executive of the Socialists Meet this Friday to approve the agreement with the Catalans.