[ad_1]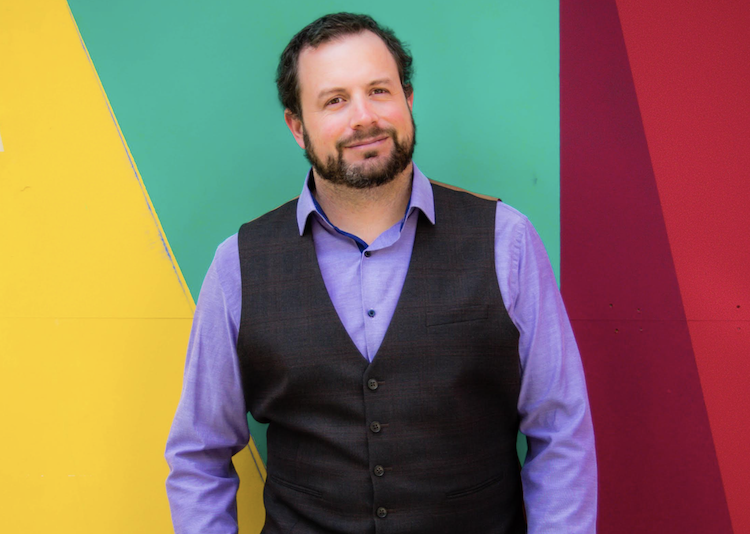 In Europe, two events are being 'cooking' that will mark the cryptocurrency market in the European Union (EU). On the one hand, the European Central Bank (ECB) is working on its digital euro, whose public consultation begins on October 12, and, on the other hand, the European Commission has drawn up a proposal for a regulation of the European Parliament and of the Council on crypto-asset markets (which are beginning to be known by the acronym MiCA, for markets in crypto- assets).
We analyze these regulatory changes and how they will affect the 'crypto space' and the initiatives of stable coins ('stablecoins') in Spain with Ángel Luis Quesada, CEO of Onyze, the fintech that aims to provide a solution to European cryptographic custody for digital institutional assets.
How do you assess the movements of supervisors towards greater regulation of 'crypto'?
Not only will it help to reach the end user, but it also opens the door for institutional, bank and large companies that take time waiting for the opportunity to operate but they do not do so for fear of what the public administration may say.
In our case we have had to look for alternatives, obtaining, for example, the direct approval of our activity from official bodies in order to unblock certain contracts with large entities. When this regulation is finally approved, we will not need these "safe conducts", so we are delighted with it.
Is Europe late then?
From Onyze we consider that a law like MiCA was something very necessary. Europe is being one of the last to regulate and give a guarantee support to the retailer when working with crypto assets and this is the first step. It is clear that it may sound a bit contrary to the concept of independence, freedom and crypto-anarchism that the world proclaims 'crypto', but you have to understand that if we want to bring digital assets to the entire population we must defend the consumer from possible scams, thefts, or even protect society from the use of these assets to finance illicit activities and terrorism.
And the digital euro, will it force companies that issue electronic money in the euro zone to do so using the cryptographic version of the single currency as a reference?
Just as MiCA is a necessary regulation, we do not yet have a clear position within Onyze on the regulation of 'stablecoins', it gives us a feeling that are paving the way so that only the digital euro can work and having value within Europe and this is putting doors to the field.
The regulation recently supported by Nadia Calviño, Vice President of Economic Affairs and Digital Transformation, is focused on putting monetary sovereignty before cryptocurrencies, with a series of "rules" from which a strong ignorance of the environment emerges. Among other things, within that proposal it will be required that the 'stablecoins' must have all their funds backed in a ratio of 1: 1 by a fiat currency. And within Europe only the euro would be worth for such support.
So is the digital euro a threat to companies that issue stablecoins or is it a spur?
It should be an incentive, because it demonstrates the usefulness of blockchain as a universal and decentralized payment method, but the threat comes with the regulation they want to impose to make the digital euro stronger against the rest of 'stablecoins'.
With this new regulation, it is really impossible for a stable currency, such as DAI, to be valid within the European Union. This implies that companies like Onyze could not operate with it and offer it to their end users, while they could access decentralized or foreign buying and selling platforms to buy and maintain this type of assets.
The European law on 'stablecoins' would make Europe stay out of all this financial revolution
So, should we take a closer look and start making distinctions so as not to put all the 'stablecoins' in the same bag?
Let us remember that DAI is one of the key pieces in the whole world of decentralized finance or DeFI that is emerging recently and this possible law would make Europe will stay out of all this financial revolution. A big step back in the entire asset digitization process.
The main value of this 'stablecoin' does not go through being a currency of daily use, such as the digital euro, but being the basic piece on which to create many decentralized finance protocols, so it does not make sense to apply the rules that are applauded from the Spanish government regarding 'stablecoins'.
If these rules have been spurred on by Facebook's Libra project, as the authorities themselves acknowledge, what makes you think that they are not going to systematically stop any attempt by the private sector that threatens their interests?
It is clear that this is what they intend with the possible regulation of 'stablecoins'. It is a fear of losing their status-quo and economic-financial power and will work to prevent new Libras from appearing on the market or that, if they do, they do not provide a truly differential value compared to what has already been established. Fear is logical, but the worst way to avoid it is to block. And this is what it seems they want to do with the future law on 'stablecoins'.
For the retailer, what practical applications are there?
Few digital assets today have the intention of being an end-use currency, especially due to the limitations of the blockchain itself. And this is something that will still take a few years to change.
But it is true that they can offer other really useful practical applications. For example, being able to travel the world without having to change currency, carry out international transactions immediately and even use these assets as a safe haven currency: it is clear that the euro is a strong currency, but what about the bolivar or the Argentine peso ? People may want to use 'stablecoins' correlated to the dollar and thus avoid possible devaluation problems for their currency.
What are the most important milestones of the crypto space right now in Spain for investors? What should you look for?
The expert investor should already be working on two clear lines. The first, diversifying your portfolio with top-notch digital assets, like bitcoin, ether and in general, the top ten cryptocurrencies by volume
And the second and most important, invest time and effort in knowing what is to come with DeFi because it is a really exciting environment that is reinventing finance daily, decentralizing processes and removing the middlemen who control the game. This new wave in the world of digital assets will give a lot to talk about and will provide great challenges and benefits to professional investors.
What role do companies like Onyze play in all these changes that are taking place?
Our goal is to democratize access to crypto in a safe, regulated and easy way. We are the entry and exit bridge to the crypto world for companies that want to incorporate digital assets, such as bitcoin, among their services.
For example neobanks, fintech or regulated companies that are not entering for fear of safety, or the regulator can do it with us in a simple way, safe for their end users and, above all, without legal problems. So we understand that companies like Onyze are the necessary catalysts to get these assets to end users
And even more if, as in our case, we go hand in hand with public administrations, With whom we have a really good and fluid relationship and we try that, whatever we do, it has the approval of them.
Soon we will launch our first integrations, reaching a potential of more than half a million users who, through their preferred applications, will be able to buy, sell and guard their own bitcoins, just thinking about it is dizzying!
. (tagsToTranslate) Onyze: (t) will block (t) & # 039; stablecoins & # 039; (t) to (t) avoid (t) new (t) Libra (t) (Facebook) "(t) Category: All (t) Category: Market Report (t) Category: Pulses (t) Category: Analysis (t) Category: Cryptocurrencies (t) mostread_ultimas (t) mostread_fundsnews (t) mostread_analisis (t) mostread_mercados

[ad_2]