[ad_1]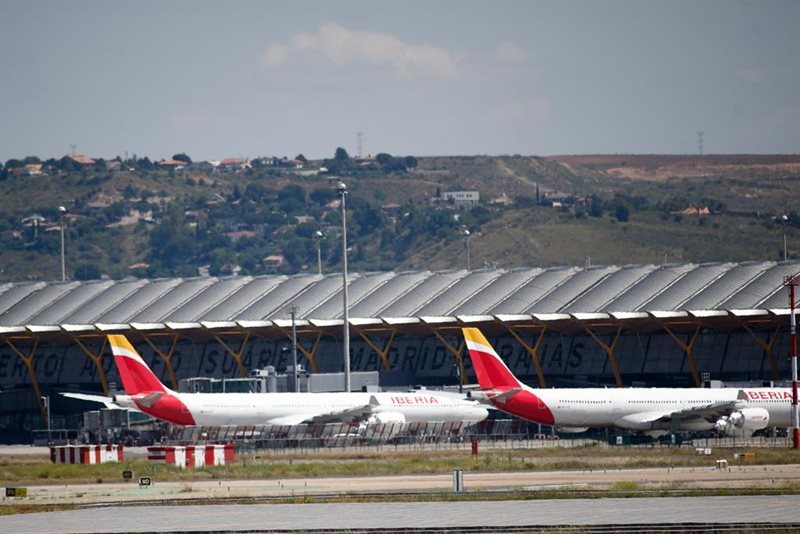 IAG (+ 5.59%) has lost 1,918 million euros in the third quarter, a figure that already anticipated the market last week, when it anticipated losses, before exceptional items, of € 1,300 million, in contrast to the profit of 1,425 million euros in the same period of 2019.
The airline conglomerate lost 3,806 million euros in the first half of 2020, compared to the earnings of 806 million registered in the same period of the previous year.
The 'holding' that encompasses Iberia, British Airways (BA), Vueling and Aer Lingus recorded a loss, after exceptional items, of 5,955 million euros, compared to the positive figure of 2.52 billion a year earlier, due to travel restrictions derived from the Covid-19 health crisis.
According to the company, the results have been considerably affected by the Covid-19 outbreak, which has had a Globally relevant effect on the airline and travel sectors, particularly from the end of February this year onwards and "with no immediate signs of recovery."
"These results show the persistent negative impact of COVID-19 on our businessBut constant changes in government-imposed restrictions have only exacerbated them. This creates uncertainty for our customers and makes it difficult to effectively plan our business ", said the CEO of IAG, Luis Gallego.
The executive has also urged governments to adopt procedures to test before flight departures with reliable and affordable methods and that they also consider the option of conducting post-flight tests to exempt passengers from quarantines when they come from countries with high rates of contagion.
"This would allow opening routes, stimulating the economy and getting people to travel with confidence. When we open routes, we see that there is a contained demand for travel. However, we continue to expect passenger demand to take at least until 2023 to regain the levels of 2019, "he said.
. (tagsToTranslate) loses (t) 1,918 (t) million (t) third (t) quarter (t) 5,955 (t) million (t) until (t) September (t) Category: All (t) Category: Market Report (t) Category: Company News (t) Category: Europe Report (t) Category: International News (t) Category: Others (t) Category: Pulses (t) Category: Pulses Europe (t) Category: Market Pulse (t) Category: Light Clients (t) Category: Sectorial: Transportation (t) mostread_empresas

[ad_2]