[ad_1]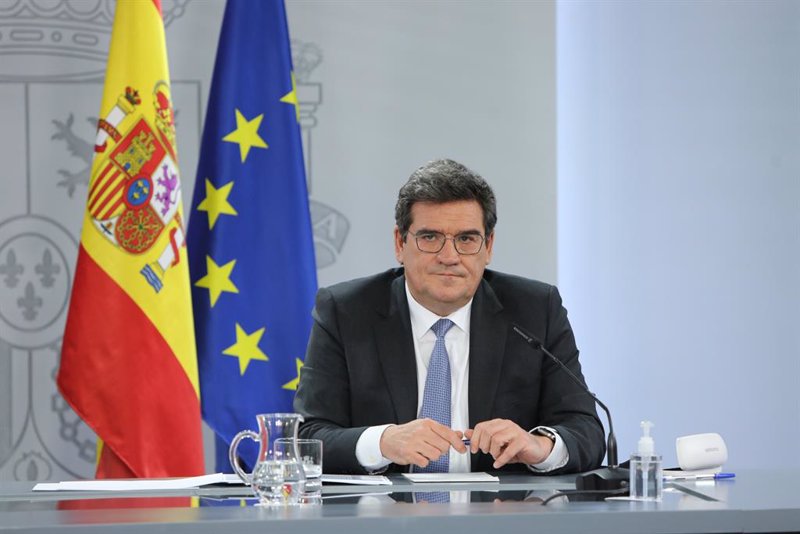 The extension of the Records of Temporary Employment Regulation (ERTE) Beyond May 31, it has saved its last stumbling block. Following the reluctance shown by social agents to the proposals of the Minister of Inclusion, Social Security and Migrations, Jose Luis Escrivá, and the refusal on Tuesday of the CEOE to give its support, on the afternoon of this Wednesday the businessmen have agreed to give a favorable response.
The extraordinary Executive Committee of the employers' association has unanimously approved the last proposal sent by the Government, considering that it is more suitable for the needs of companies, "especially for those that worst situation and prospects for the next few months they have ". Of course, this new agreement" will require pressing until then on the evolution of the pandemic and the economic crisis to prolong or adopt new support measures, as the case may be, "the CEOE clarified.
In this principle of agreement, the exemptions are would be closer to what both CEOE and Cepyme were asking for. The Department that Escrivá directs proposed for companies with less than 50 workers that belong to 'ultra-protected' sectors for ERTE, quota exemptions of 35% in August and 45% in September. For companies with more than 50 workers, the exemptions would be 45% in August and 55% in September
It should be remembered that the Government has convened for this Thursday a Extraordinary Council of Ministers to carry out the extension of the ERTE until September.
The part of the extension of the ERTE that concerns the Ministry of Labor had already been closed and agreed for days. Precisely, its owner, Yolanda Diaz, reacted on his personal Twitter account with a message highlighting "perseverance in social dialogue."
We have reached a preliminary agreement with the social agents for the extension of the ERTE until September 30. A new impulse, the fruit of perseverance in social dialogue, which guarantees protection to the workers and companies that need it most. #SocialDialogue

– Yolanda Díaz (@Yolanda_Diaz_) May 26, 2021
. (tagsToTranslate) Pre-agreement (t) to (t) extend (t) ERTE (t) until (t) September (t) after (t) & # 039; yes & # 039; (t) CEOE (t) Escrivá (t ) Category: All (t) Category: Economic News (t) Category: Europe Report (t) Category: International News (t) Category: Pulses (t) Category: Pulses Europe (t) mostread_economia

[ad_2]