[ad_1]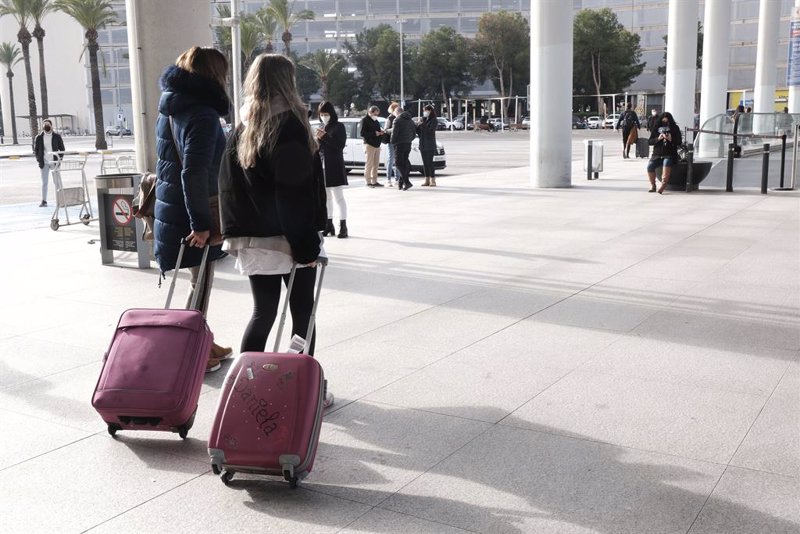 The approximately 170 students who have been confined since Saturday at the Bellver hotel in Palma, and who have tested negative for Covid-19, they left the facilities this Thursday, between expressions of relief and satisfaction to return home. "I am free, what a consolation," said one of them when going up to Valencia, where they will be subjected to new control tests, according to Efe.
The boarding operation of the young people, the first step to travel to their communities of origin, where they will be quarantined, has been carried out with complete calm and order. Against the criteria of the Balearic Executive, the Contentious Court number 3 of Palma has ordered maintain confinement only for young peninsulars traveling to Mallorca who have tested positive after the mega-outbreak. In this way, about 70 students will continue to be confined in the hotel.
This Thursday, in an orderly and silent way, the young people, together with their monitors, got on three buses that have taken them to the port of Palma, from where they are leaving for Valencia. A small group has opted for the plane, so another bus has taken them to the Son Sant Joan airport to travel to the peninsula.
Before a group of journalists, some have refused to make statements, but others have expressed their relief to leave this four-star hotel where they have spent a few days confined to their rooms and be able to go home. "Luckily this is over, but we will return to Mallorca," said a girl shortly before getting on the bus. "I really want to go home," added another young man.
Another teenager has not hesitated to put himself in front of the cameras to say that he is "in perfect health" and that he did not know "very well" what he was doing in this hotel authorized by the Balearic Government for people who must keep quarantine on the island and have no address to pass it.
Once they reach the Peninsula, all students will be given a test before they travel towards their respective cities and communities of origin.