[ad_1]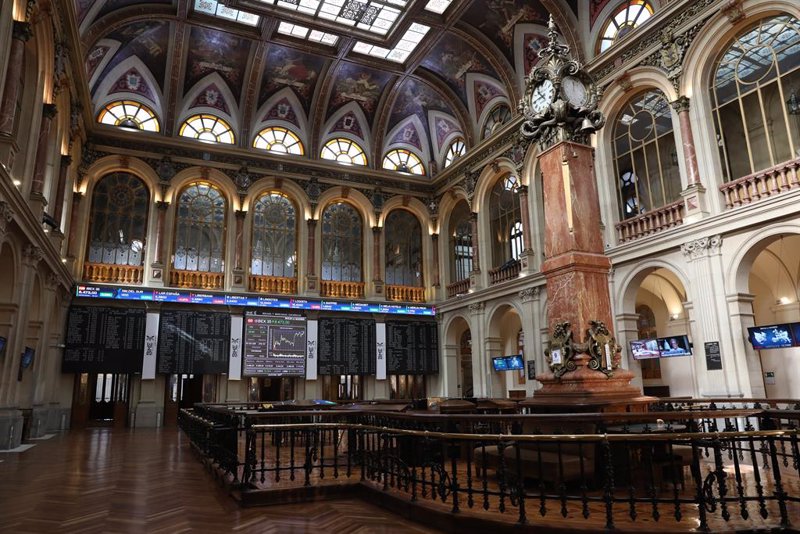 The Ibex fell this Tuesday (-0.24%, 8,846 points), but closed August with increases of 1.96% in the accumulated monthly. The selective has been weighed down by the cuts from Fluidra and ArcelorMittal, the worst in the index, in addition to Cellnex and IAG, which have yielded 2.2 and 1.9%, respectively. In the case of the last two, it is said that the 'teleco' will be on the verge of entering the EuroStoxx 50 in the September review (Yes, BBVA would enter), while IAG falls back in the face of the new travel restrictions announced by the European Union. Other stocks, such as Telefónica, Siemens Gamesa or Repsol, also fell significantly, while Indra and Almirall were the values ​​that increased the most.
August has been a month in which the stock markets have experienced the odd scare as the data of infections by Covid were increasing in the world and different countries reimposed restrictions. The fear that this will stunt the recovery has led some firms to like Goldman Sachs herself, to cut US growth estimates for this year. Others, such as Oxford Economics, have announced that they will do the same with their estimates for China.
Despite everything, world stock markets have advanced positions in the summer month par excellence as Wall Street indices hit all-time highs -especially the Nasdaq- day after day, something that It has also been seen this Monday. Now, investors face a September full of references, with meetings of central banks and important macro data, not forgetting the elections in Germany.
MORE MACRO DATA
Investors have known today the August preliminary CPI for the euro area, which climbs to 3% and marks the highest since 2011. This reference is known before the August manufacturing PMIs are released on Wednesday, and the services PMIs are released on Friday.
Today, the manufacturing and services PMIs for August in China were released. The activity of the services sector of the Asian giant contracted for the first time since the beginning of 2020.
At the end of the week it will also be made public the US employment report for August. All this data will be followed closely in this context of fear for what may happen with the recovery. In any case, what is certain is that, today, the consensus continues to bet because vaccines will end up winning the battle against the virus and because, in the end, a major global economic recovery will be seen.
OTHER MARKETS
The euro is trading at $ 1.18 (+ 0.04%). Oil is down 0.5% on average, with Brent at $ 73.02 and WTI at $ 68.82.
Gold and silver fell positions, to $ 1,809 and $ 23.93, respectively.
Bitcoin falls 2.33%, to $ 47,398, and Ethereum appreciates, to $ 3,387.
The yield on the 10-year American bond stands at 1.304%.
. (tagsToTranslate) Ibex (t) extends (t) falls (t) but (t) closes (t) August (t) positive (t) Category: All (t) Category: Market Report (t) Category: Europe Report ( t) Category: International News (t) Category: Pulses (t) Category: Pulses Europe (t) mostread_mercados (t) mostread_internacional

[ad_2]