At the age of 96, Queen Elizabeth II of England passed away this Thursday (8), leaving her nation with a great legacy for her reign, marked even by interest in blockchain technology.
The official website of the English monarchy confirmed the queen's death, stating that she was at Balmoral Castle in Scotland at the time of her death.
Despite shutting down the official website for maintenance, the official information says that she «died peacefully this afternoon.» The body of the Queen of England is expected to arrive in London next Friday (9).
The Queen of England came to show interest in blockchain technology
When she was 94 years old, Elizabeth II sent a signal to the cryptocurrency market that she was taking a hard look at the technology.
That's because, in 2020, the British Blockchain Association Shipping the sixth edition of his newspaper, with a copy that would go down in history.
Upon receiving the material that spoke of the basic technology of cryptocurrencies, the English blockchain association did not expect to receive a public thanks from Queen Elizabeth II, who was in tune with the material, praising it for having been produced in an online and physical version.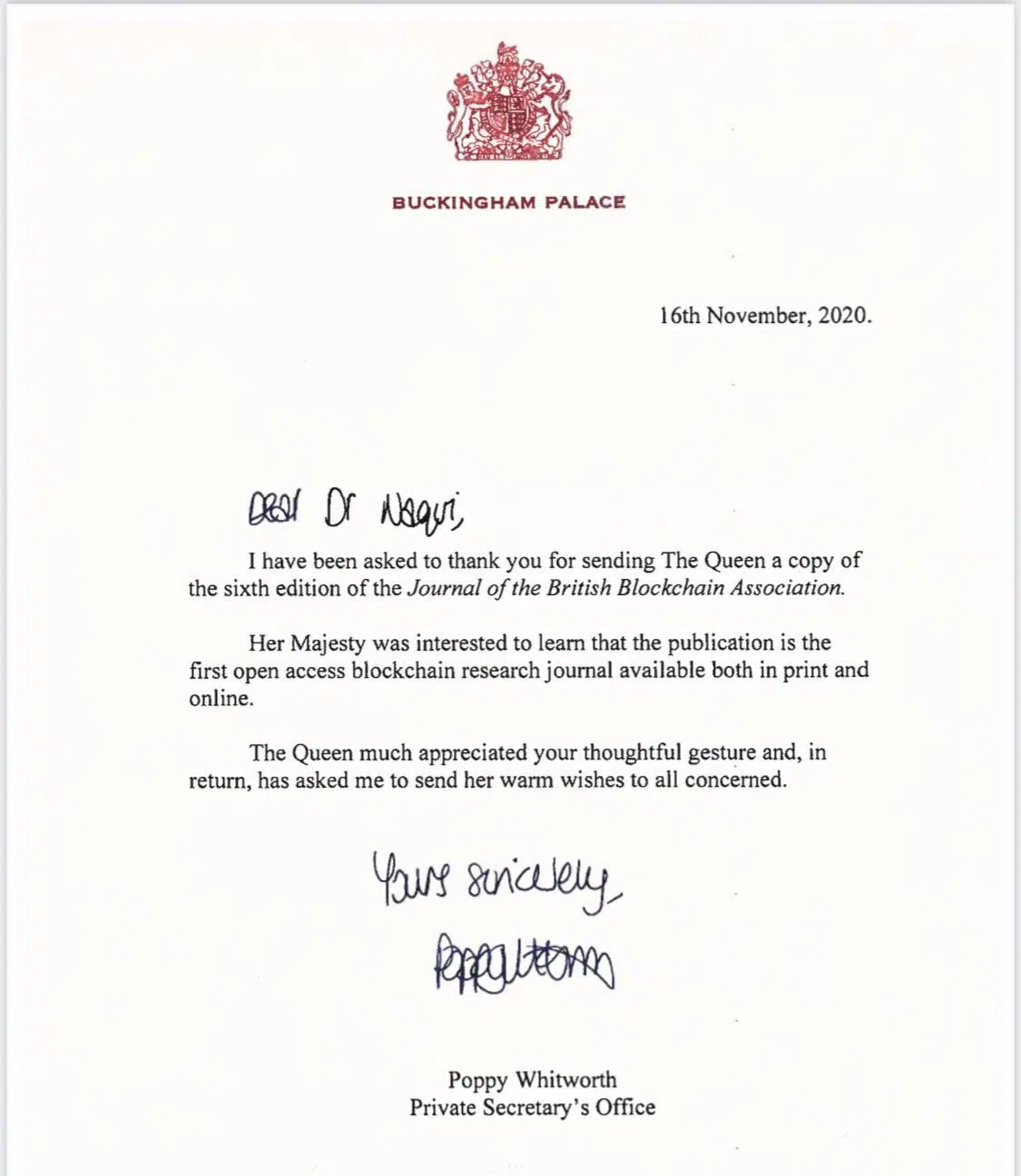 In his coverage of the Queen's praise for blockchain magazine, the Financial Times he praised Elizabeth II for her interest in innovation, even at an advanced age.
Interestingly, Elizabeth II's last public appearance was last Tuesday (6), when she swore in the new Prime Minister Liz Truss. And the new representative of the English parliament is a defender of cryptocurrencies and must evolve in the regulation of this sector in the country.
But since it's not all flowers, scammers tried to use the queen's image in a bitcoin scam in 2019, simulating a royal letter asking for donations.
Who will be the new king of England?
In an official statement this Thursday afternoon, the future King of England will be Charles Philip Arthur George, 74 years old. Eldest son of Elizabeth II, he was the heir to the throne and became the oldest king to assume the throne in the country's history.
Following the public confirmation of her mother's death, she issued a public letter via Twitter from the British Royal Family.
In Carlos's first words as King, he said that he knows that the moment is one of great suffering for the country's population, as well as for everyone.
«The death of my beloved mother, Her Majesty the Queen, is a time of great sadness for me and all members of my family.»