PharmaMar is shaping a throw back to the average of 200 sessions.
Technical analysis
Attentive to exceeding 66.06 euros as we could end up seeing an attack at the level of 70 euros.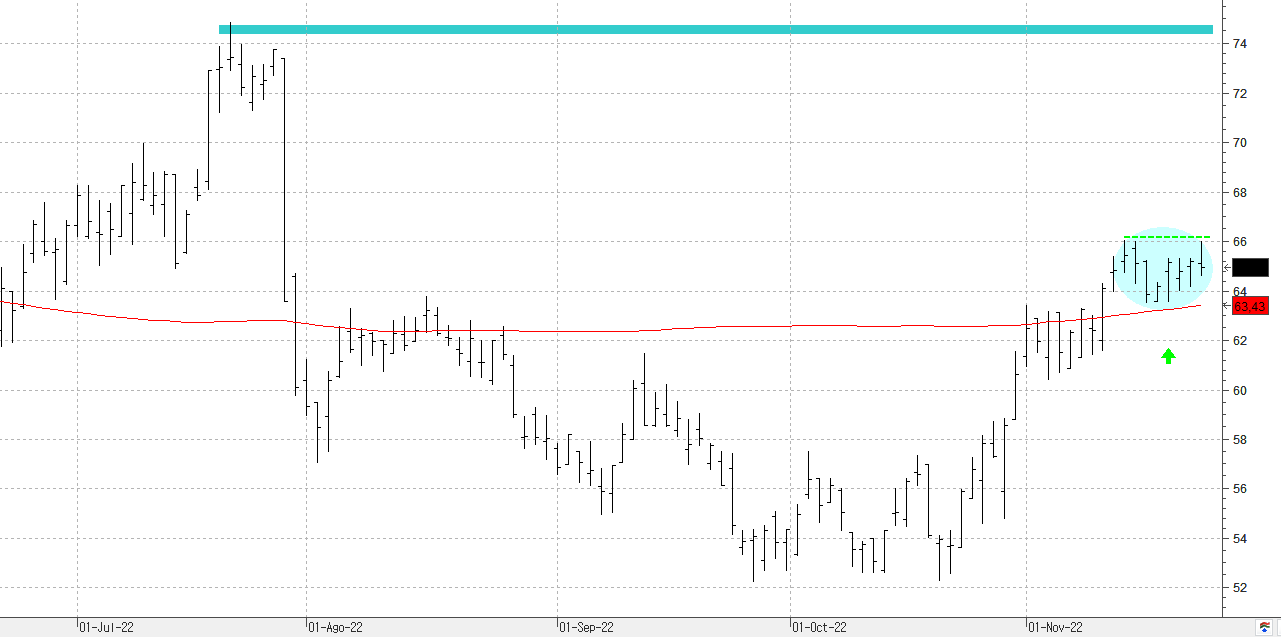 Power Energy it moves again in the vicinity of the mean of 200 sessions. After declines of more than 10% in the last few sessions, it seems very likely that we will be able to see a return to buying. A close above 38.06 euros would not give the first bullish sign.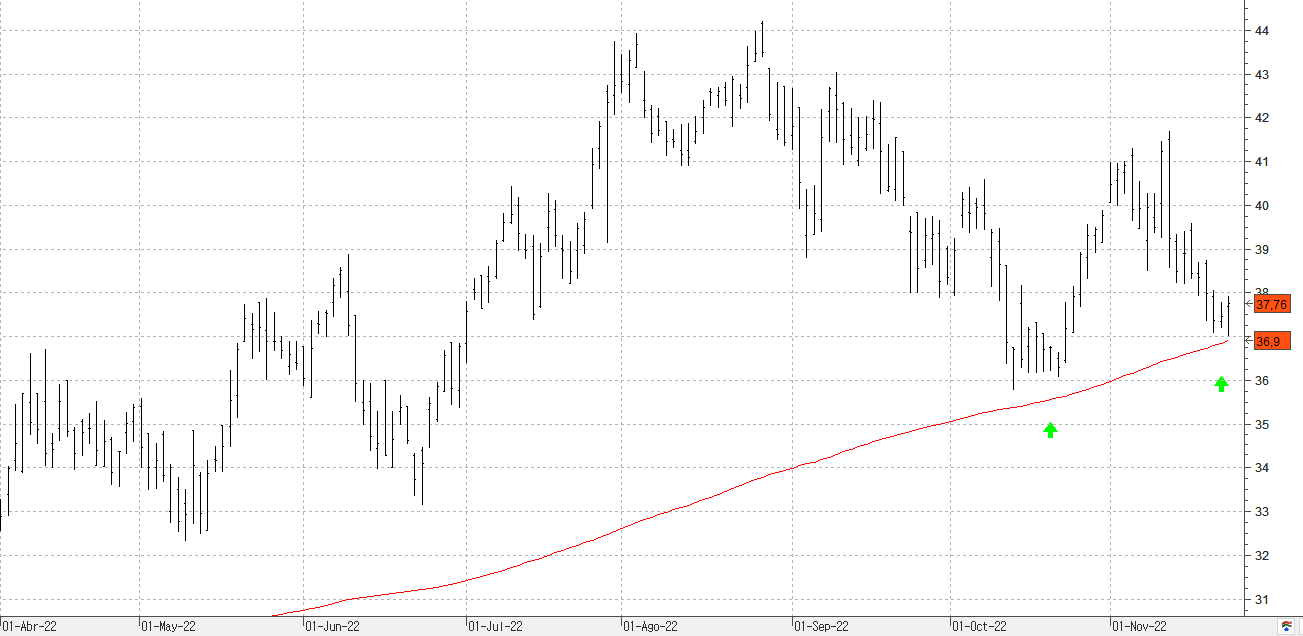 Sabadell It pierces the resistance of 0.8650 euros and launches for the annual maximum that it will draw at 0.6144 euros. For these prices it could take a breather before continuing with its upward climb.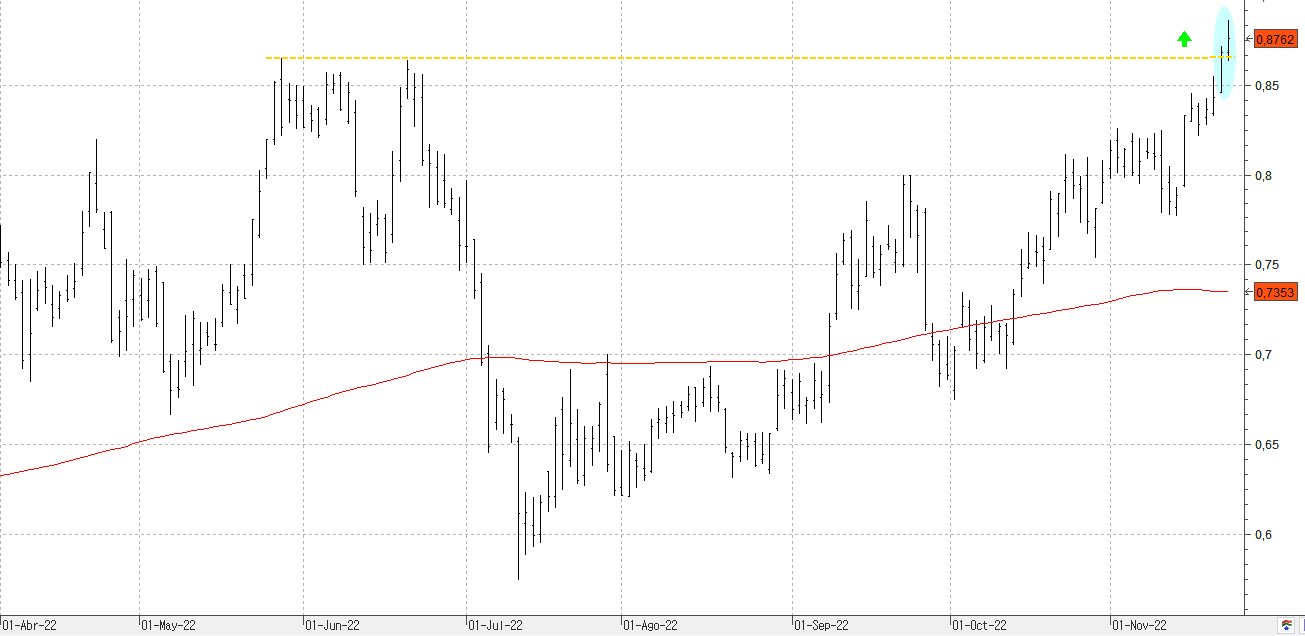 Inditex gives a new sign of strength by managing to overcome the resistance of 24.77 euros. The textile company seeks to attack the key resistance of 25.56 euros. If it manages to exceed these prices we could see an attack at the level of lso 27 euros.
bankinter he manages to surpass the historical maximums and goes into a free climb without any resistance in his way. For the next few weeks we do not rule out ending up seeing an extension of the gains up to the level of 7 euros.